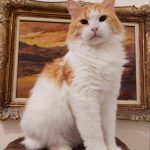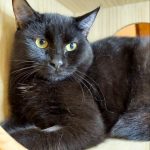 Orlando is one of those cases where even if you feel like you have no more strength, you can't get past him.
He appeared out of nowhere, hugged our legs and wouldn't let go. Ηe was desperate, he was in pain, he was left to us to do with him as we want. We hugged him and took him to the vet to take care of his broken ear and help him get stronger.. A cat that you can hug like a baby.
Orlando is now safe in a foster home, where he enjoys the hugs of his temporary mom and the company of the other cats in the house. He has a narrowing in one of his ears which caused him a very painful otitis to the point that his ear was damaged by his attempt to relieve himself.
He has had the necessary treatment, however he will need a little monitoring and care in his ear. He is around 5 years old. We are looking for a home for sweet Orlando. He deserves a lot of love.