Donate
Nine Lives' neutering programme costs more than 60,000 euros per year, while our feeding costs approximately 1200 euros each month.
If you would like to make a monetary donation to help us in our work, our Alpha Bank IBAN number is GR2901401770177002002000571, BIC: CRBAGRAA, and the account is in the name Eptapsihes – Nine Lives.
Donations of cat food (tinned or dry), anti-parasite treatment (eg Frontline or Stronghold), cat-carrying cages, cat hospitalisation cages, cat traps or any other equipment are most gratefully received.
We have set up a simple online order system with an e-petshop which offers competitive prices, a wide range of products and free shipping. To make a purchase for the cats, please email us for details.
We also warmly welcome any saleable items – books, nearly-new clothes, accessories, household ornaments and kitchen items – that you can spare for us to sell at our fundraising bazaars. If you have items to donate, please email us.
We – and the cats – are very grateful for any donation you can make!
Nine Lives feeds at least 500 stray cats in the historic centre of Athens 365 days a year. The monthly costs for cat food are huge. If you would like to help us with this enormous expense, please donate to Gold-D to help raise money for food for our feline friends. Every contribution goes straight to cat food that is then shipped to us directly.
Friends Of Nine Lives
Each February, Nine Lives participates in the Humane Society International's World Spay Day – a global campaign that spotlights the importance of spaying/neutering. Spaying/neutering is a proven way to reduce stray cat populations and improve their everyday quality of life. To mark World Spay Day, Nine Lives issues a challenge to supporters: Sponsor the spaying/neutering of a cat (or multiple cats) – and also get the chance to name them! Thanks to the incredible support of our Friends, in 2022 we received the funds to spay/neuter 266 cats just in two months!
Alternatively, you can become a Friend of Nine Lives and continue helping street cats all-year-round.As a Friend of Nine Lives, your donation will directly support our Trap-Neuter-Return programme, which is vital for the permanent reduction of the stray cat population and the improvement of everyday quality of life of adult cats. Friends of Nine Lives annual fee starts at €40 or just €5 /month – which is the cost to spay a single cat – and any amount you contribute will go directly into controlling the stray cat population of Athens.
Just choose the level you'd like from the Monthly Giving Options drop down box or click the Donate button to submit a one time donation.
Volunteer
There are many ways in which you can help us to help the stray cats. If you're based in Athens, you could become one of the valuable members of our stray cat feeding team (all you need to spare is approximately 2 hours once per week, for a nice stroll around picturesque areas of Athens, being greeted by 'our' healthy friendly colonies of cats; the food, introductions and feeding map are provided by Nine Lives!).
If you have a car, would you be willing to help us transport cats to and from the vet? Even if you could only spare one morning a month, it would make a world of difference to us, as most of us don't have cars and are struggling with upset cats in traps on public transport or on foot!
Do you have a exhibitionist streak?! If so, we'd welcome your help at our fundraising sales, arranging the displays to look irresistible. Or your assistance in heaving boxes of goods back and forth from the bazaars! Is baking your hobby? Would you be kind enough to make and donate a cake for us to sell at our next fundraiser? Or perhaps you've got computer skills or literary talent, in which case we'd love your assistance in creating eyecatching posters for the bazaars and for kittens needing homes!
We are very grateful to you for your interest in volunteering with Nine Lives. In order to help us match you up to the most appropriate activity, we would appreciate it if you could fill in the following form.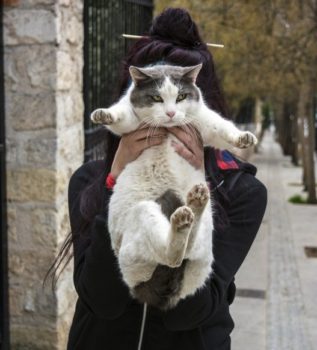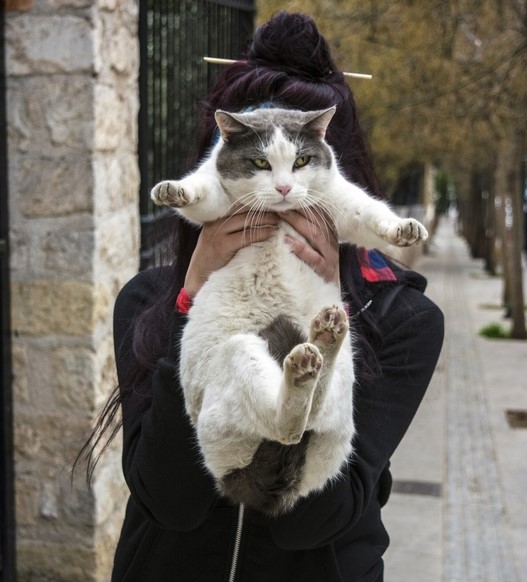 Your details will only be used by us, and not shared to other organisations or businesses. (By signing up you confirm that you are 18 years old or over). Should you wish to change your communication preferences please email: ninelivesgreece@gmail.com  Information about how we use your personal data is set out in our privacy notice.