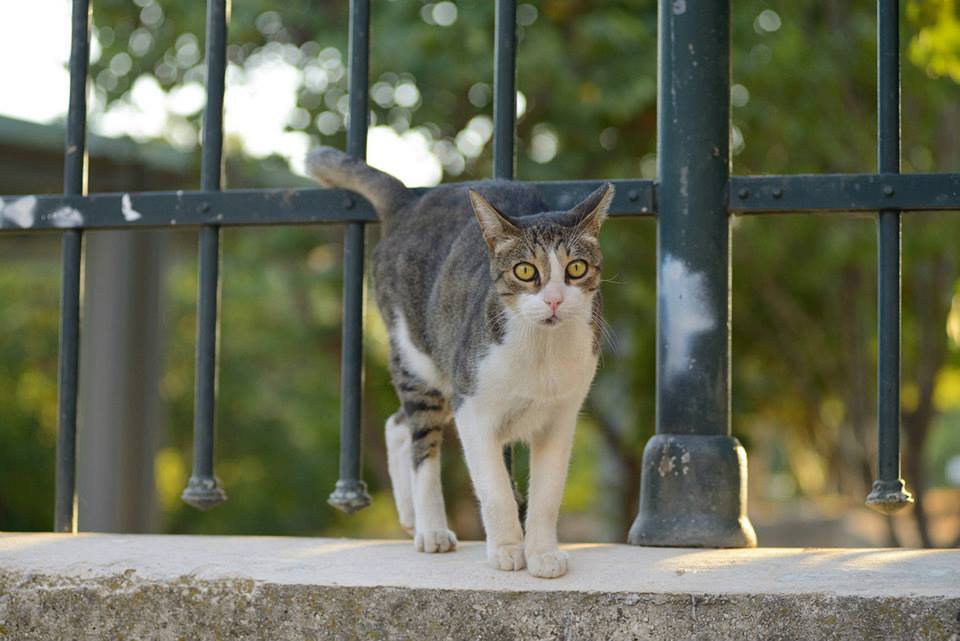 Crooked Face: An obituary – March 2019
March 23, 2019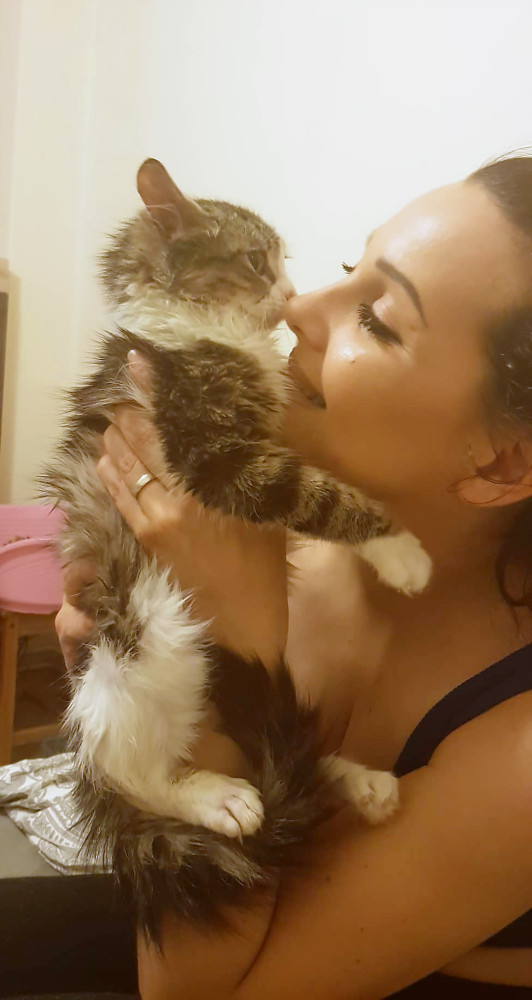 Rescue Stories
June 22, 2019
At Easter a French visitor, Dominique, spotted a cat at the port with a severe injury and asked our help. Though far from our areas of activity, we realised the cat was part of a colony we knew about through a TNR effort by the The Greek Cat Welfare Society (UK) last autumn. Alas since then, kittens had grown up and given birth, and rampant ear mites had caused huge scratching abscesses on the ginger cat and others. Furthermore, we were told the cats are in jeopardy as the building where they shelter will soon go under construction. It was vital that we acted, despite the challenges of being so far from our vets and volunteers and since apparently the urgent need for a local cat charity hasn't yet been met.
Thanks to volunteers Elena Vaou, Xenia and Cordelia, and the financial help of Dominique, Mr Ginger has received full vet treatment and neutering and is now back at the colony; the other cats have had antiparasite treatment and two more also received vet treatment for otitis and abscesses.
As well as getting Mr Ginger vital vet treatment, we have also taken 11 cats from this port colony for spaying/neutering. In an endearingly bohemian way, the females were all taking turns nursing the group of 13 kittens, giving each other the time to recuperate between feeds!
In addition to the vet treatments and the TNR activity at the port cat group, there is also a great need for fostering and adoptions from this at-risk colony. As mentioned above, we found 13 kittens, nursed by the females in turn (amazingly, even the spayed females let the kittens suckle, despite not lactating). So far we have rescued eight of the kittens: six are either adopted or have homes lined up, two are sick and currently receive vet care. The remaining kittens of the colony are a little more feral but we hope as soon as we have foster space to take them in and tame them for adoption. We also trapped two of the friendliest, most trusting (and thus most vulnerable) young females who are up for adoption. Princess, a gorgeous fluffy ginger-white cat is ready to go home and Nala, a spectacular tabby with emerald eyes who loves humans but needs her time to adjust indoors. If you are willing to adopt any of them, please email us!
We are in touch with employees at the port to notify us about any construction taking place, in which case we will try to take in, rehome or relocate as many cats as possible. The population is now fully neutered and we are focusing on adoptions. We are actively looking for a volunteer at the area who can feed and monitor the colony on a weekly basis.