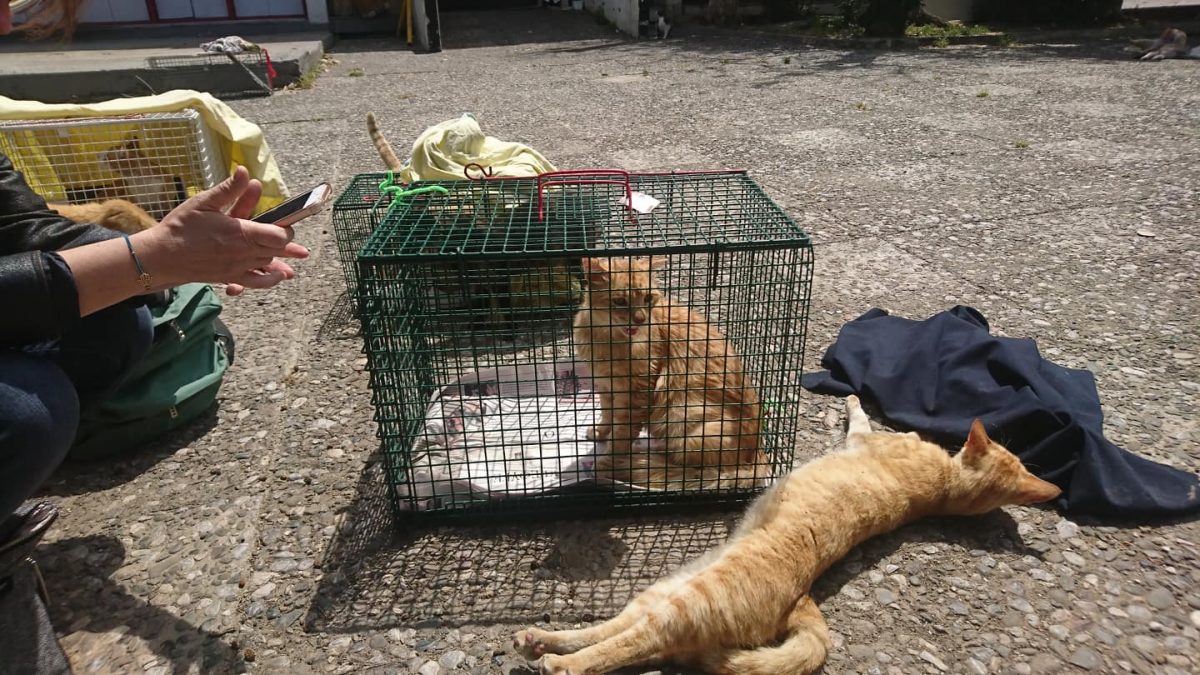 The port project
June 20, 2019
Happy Endings
June 23, 2019
Pashalitsa
Pashalitsa is a cat rescued by our tireless volunteer Ioanna at Omonia during Easter time. She was lying at the side of a main road, seemingly unable to move. The vet examination showed a broken pelvis, respiratory infection, as well as trouble eating and severe issues with bowel movements. Sweet Danai, a new volunteer, offered to foster her right away. She provided all kinds of support, from physiotherapy to baths, enemas and syringe-feeding. Thanks to Danai's dedication, young Pashalitsa transformed from a helpless paralyzed kitten to a lively, fluffy, sociable kitty ready to be adopted. She is still fostered by Danai, enjoying the company of other special cats at her house and following her rescuer everywhere, but we hope someone will adopt her soon so she will enjoy the life she deserves! Are you interested? If so, please contact us.
Ginger boy at Neos Kosmos
Trying to rescue a cat just before Easter can feel like a lost cause as the vets close down for extended Easter holidays. Our volunteer Georgia rose above the circumstances. She trapped this sweet boy and transferred him to a vet even though almost none was open and she didn't have a car. Respiratory infection, pus in ears and nose, potential sepsis. But thanks to her and the efforts of the vet the cat persevered. After a hospitalization period he returned safe to his colony. She then continued to monitor him as he needed an ongoing treatment for his ear infection and she made sure he was kept fed and out of trouble. Sometimes we all give up. It is then that we need someone to take that leap of faith for all of us. We are lucky to have such people in our team.