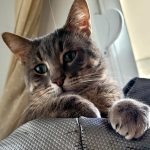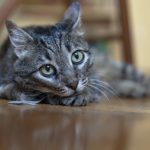 Loulouka (Loulou)
August 18, 2023
Tigris (tabby brown) is a 9 months old cat,  who was rescued from a very hostile neighborhood; a neighborhood where people throw flares and water on the volunteers' heads and where the strays just "disappear" in one night.
She was very sick in the beginning and had to be hospitalized immediately. Thanks to our good vets, she is totally fine and she needs to find a home to grow up safely.
Due to her bad experiences from this colony,she is quite cautious and needs time to trust you and get close to you. She is not aggressive, just scared, not very confident yet. We are looking for a home for her, that will give her the time she needs  to develop her character and become more courageous and cuddly.
Will you help us?