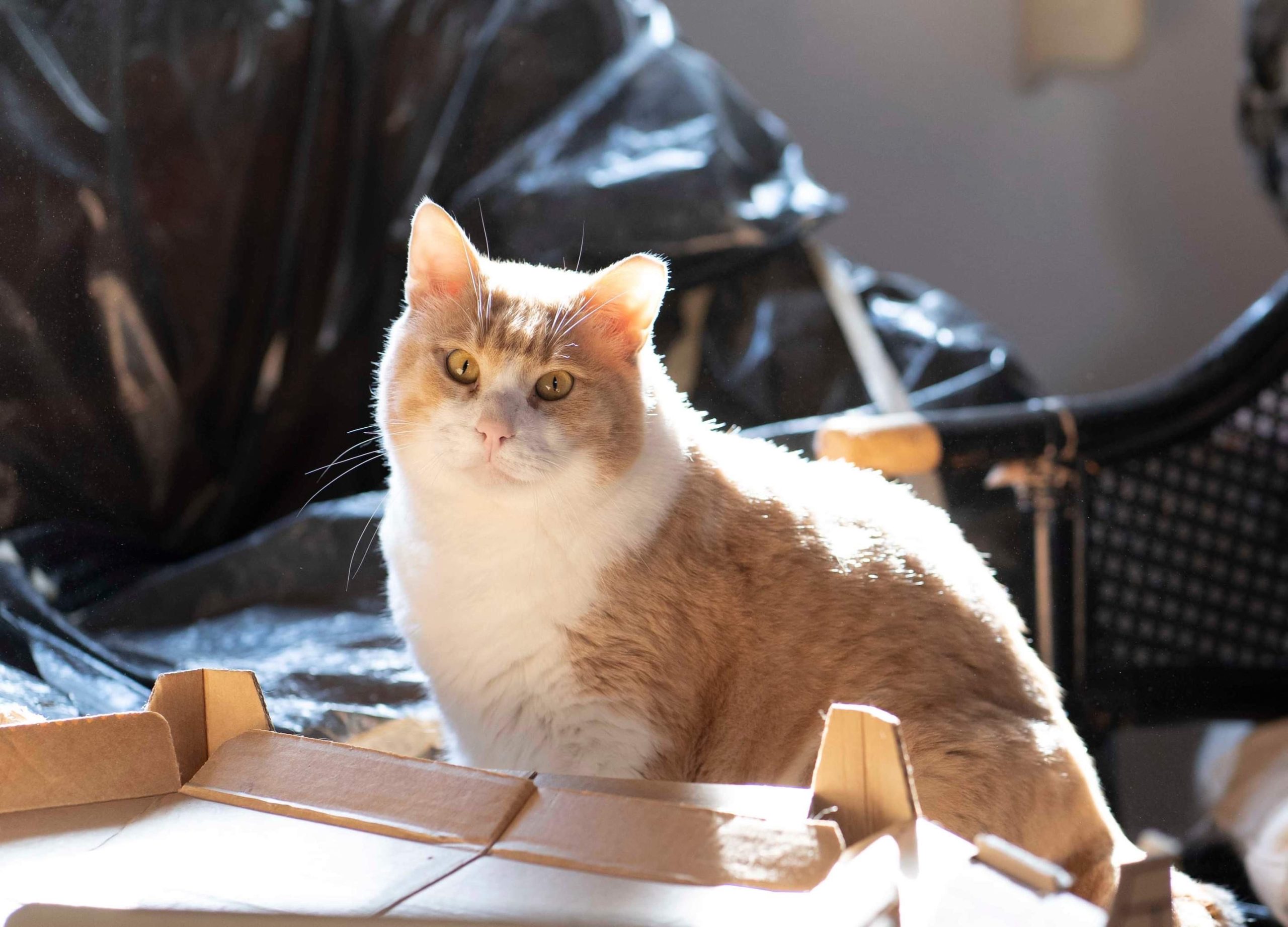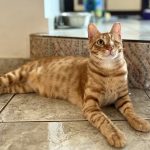 Niaou is an adorable, gentle and affectionate male cat with impaired vision, approximately 1,5 years old, looking for a home. He was first seen as a skinny kitten with eyes in bad condition, at a colony of cats that were being neutered.  He was taken off the street to treat his eyes with the intention of returning him back to his colony.  After a period of treatment with eye drops and antibiotics, a vet ophthalmologist said that Niaou's eyes will not improve further and that he is able to  see but his vision is blurry. 
While Niaou was being treated, unfortunately, his mother and some other cats in his colony were found dead after being attacked by a fox or dogs. So it was decided to keep Niaou indoors and try to find him a permanent home.
Since then, Autumn 2021, Niaou has been living at the workplace of a Nine Lives volunteer. There he befriended Ninji, a lovable female cat. She refuses to be photographed by anyone she does not know very well, so we are displaying just one photo of her. The two of them, Niaou and Ninji, have been living together since they were rescued as kittens, and are excellent company for each other, as they come in contact with very few humans and then only for very short periods at a time during the day. Most of the time the two of them are together alone. Niaou loves human company and waits by the door every day for a human to appear.
He loves to be stroked but does not like to be held and hates eye drops or anything close to his eyes. He adores soft food and enjoys sitting close to a person, as long as he knows that person a little bit.
Ninji is just as charming as Niaou. She also loves human company and is very affectionate, but only with people she knows really well. If you're interested in these lovely cats click the pink Contact button below.