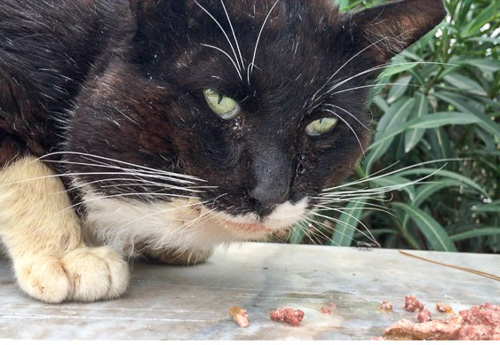 Lino, the smartest cat on the block
July 9, 2018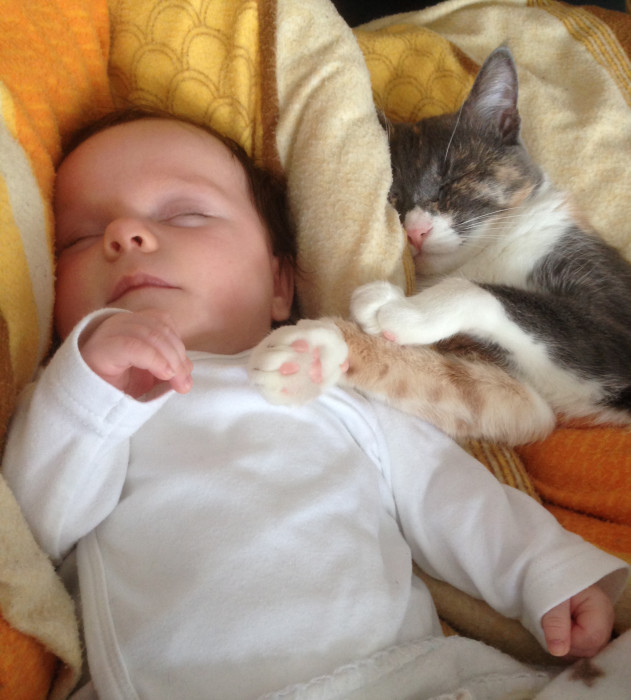 Domestic cats and kids: the myths vs. the truths!
October 10, 2018
"If you are going through hell, keep going" (Winston Churchil)
When you have been through hell, and back, you have surpassed the mere limits of admiration. You have proved that your will to survive and the power of your soul is such that there is nothing to be afraid of, nothing that can stand in your way.
This cat went through the fiery hell of the recent catastrophic fires in Attica and actually survived. She was seriously burned and the scars on her body will escort her throughout her life. To add up to that, not only she survived said hell, but out of instinct of self preservation she opted to stay hidden for eight days. During those days, she was in constant indescribable pain but still she managed to hold her ground. Then exhaustion, dehydration and hunger prevailed, and she surfaced, with her wounds heavily infected, her paws so badly burned that she walked on her knees and her eyes empty of any hope, she simply lay down waiting for the end.
She didn't meet her end however. She still had one life left she hadn't depleted; that was enough to meet her saviour, an animal rescue volunteer who was in the vicinity on yet another search and rescue mission. He immediately rushed to her help, picked her up with his own hands (no trapping device was necessary) and took her to the vet the fastest possible.
She stayed in intensive care for the first crucial days. Her condition was between life and death. The vet said her burn wounds were so deep and heavily infected that if she had been taken in a matter of hours later, she would have succumbed.
But she was a fighter. She wanted to live. All living creatures want to live, but after having been through hell, life's value goes to a whole new level. She did it. She survived and is now recovering. Fast.
The volunteer who rescued her made then a decision. By no means was she to be returned back to ground zero. She clearly would have no future there, plus it would be a major oxymoron to survive this hell and go back to be found dead by some pathetic poison bait the next day. No, the street is no longer a place for this sweetheart. He will take her under his protection, care for her, foster her for as long as necessary and try to find the best home for her. The very best. She deserves this much.
For a cat from the street, she is hardly feral. She is understandably very frightened, but she just needs her time. She doesn't even resist when the vet applies special cream on her wounds. Her eyes are now full of hope, new hope.
Oh, by the way. This is no longer just another random no-name "invisible" street cat. She now has a name. Yes! She is Nuriel! And she is looking for a home!