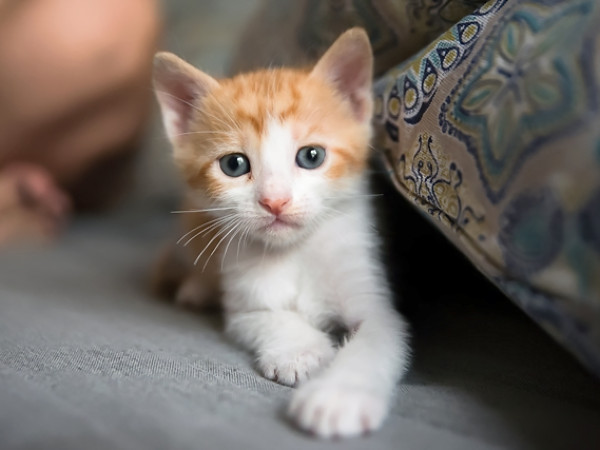 365 days with Nine Lives!
October 15, 2019
Hilton Athens to the rescue!
October 30, 2019
It all started back in Easter when two ladies from NY came to our bazaar and showed us photos of a black and white cat in horrendous physical condition. They told us that if we would help him they would cover his vet bills and adopt him. 
Zoey, one of our dedicated volunteers, caught Spartacus  in June and immediately took him to the vet.  He tested negative for FiV, FelV and the vet did an ultrasound which excluded FiP. His white blood cell count was very high, indicating an infection, cause of which was his teeth  – his mouth was in a terribly bad condition and most of his teeth needed to be extracted. However, he was too weak to undergo the surgery. 
He spent nearly a month in foster care at Zoey's where he gained weight and then was ready for the operation. All went well. Almost all of his teeth were removed. His white blood cell count went back to normal. While he was living with her, he started to trust Zoey. Originally, he was so feral that Zoey had to wear protective gloves just to put a bowl of food or water in his crate. After some time under Zoey's care he turned into a lovely boy who enjoyed being brushed and was devouring his favorite food – chicken! It was at this point that we found a flight escort for him to NY.  A miracle was close to coming true!
Tragically, a few days before flying, Spartacus collapsed. He stopped eating and drinking. He was rushed to the animal hospital as it was late at night on a weekend. He was diagnosed with diabetes and a urinary infection, even though his glucose levels were normal on all of his previous blood tests. He remained hospitalized in critical condition with severe hypothermia for a few days. But our champion made it through once again. He is now back in foster care with Zoey, devouring chicken as always. Zoey bought equipment to measure his glucose daily. However, instead of it being high, it is now either normal or a little low.
Spartacus is still being monitored, as we are not certain what is wrong with his health. His latest blood test was fine.
After a long discussion with our two ladies from NY who pointed him out to us, it was decided that  they would not adopt Spartacus because of these latest issues. Subjecting him to a 10-hour flight to NY surely would not have been helpful. At the moment we are looking for kind and capable adopters for him who will both be able to support him financially and also provide the high amount of care he needs and deserves. From his huge total bill we have managed to cover a decent amount, thanks to the ladies from NY as well as donations  from a some of our lovely supporters. His outstanding bill is 575€. Should you wish to donate to Spartacus' health fund and/or you feel you could take on the large, but rewarding, responsibility of adopting him, please contact us at ninelivesgreece@gmail.com