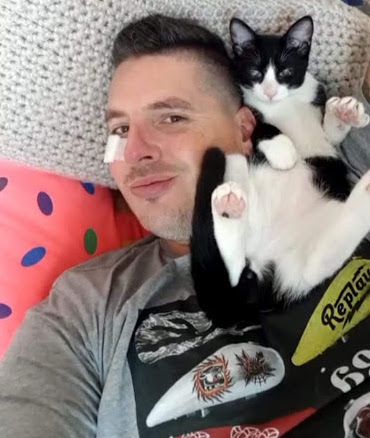 When a holiday turns into a rescue mission
October 16, 2018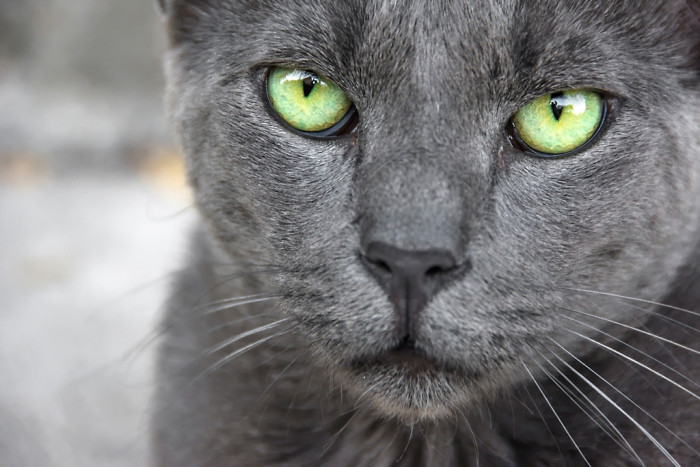 Up close and purr-sonal!
November 6, 2018
Trap-neuter-return and vet care is already making a big difference to the cat residents of an old industrial building in western Athens.
It's a situation repeated on many streets, in many districts, in many cities across Greece. Abandoned buildings with a group of cat residents, a (usually elderly, usually female) feeder doing the rounds each day with whatever she can afford, and the cat group growing more numerous and more at risk day by day. At risk from people who object to their presence and resort to poison to get rid of them, from speeding cars and roaming dogs; but also from disease. The more cats there are, unneutered, unspayed, unvaccinated, the more sickly they become.
Each time Koula from the Greek Cat Welfare Society visited her sister in Athens, she would see a colony of cats at a derelict factory nearby, see the feeder trailing her trolley of soaked bread and leftovers, see kittens dead at the side of the road, pregnant females and battle-scarred males. When we met early this summer and took her to meet some of the 250-plus colony cats we take care of in central Athens, she begged our help. "After seeing 'your' cats, I am longing for the same for the factory cats," she wrote. "I wish I lived in Greece and was able to look after them myself. It is heartbreaking."
The board of the Greek Cat Welfare Society decided to raise the funds for the factory cat colony to be spayed/neutered, if we Nine Lives volunteers could get the trapping and transport to and from the vets done. It was a challenge, as we are all already busy trapping and looking after cat colonies in other areas, but these cats needed us.
We started trapping on September 10th, and in the 5 weeks since we have caught 26 cats for spaying/neutering, as well as veterinary treatment for ailments ranging from common cat flu and dermatitis to removal of tumours.
On our very first visit, we met a cat for the record books. A handsome but timid young black-and-white boy, he approached normally on 4 legs, but something was jutting out strangely from behind. Closer inspection revealed an extra, deformed hind leg projecting out to one side, twisting under his tail and ending in two more paws.
We took him to vets Popi and George, who were astounded. Xrays showed a second 'pelvis' above the normal one, with this extra leg emerging above the spine, distorting his tail to one side. Amputation was vital, but the operation was extremely delicate and risky, taking over 3 hours.
We named him Ripley ("Believe it or not"). He healed well, eating, drinking, using the litter tray, not bothering his stitches, and getting his daily medication. He is feral, so being at the vet clinic has been an ordeal for him, but with the gentle care of vet assistant Teta, he is recovering and should soon be ready to rejoin his colony.
As well as the 26 cats brought to our vets for neutering/spaying, we have also taken five kittens from this colony for treatment. Two little ginger girls were temporarily blinded by eye infections, but recovered swiftly and were happily adopted by caring families in Athens. A very affectionate tabby boy, who had been abandoned at the colony, struck us not only for his friendliness but also his lethargy. It turned out he had a high fever, his blood counts were all over the place, and he had loose knee caps that meant his legs wobbled as he walked. There was no way he would have survived there. He has been in foster care, back and forth from the vets, for 3 weeks now, and is still not 100% well. He hasn't lost his heartwarming purr, though. Two more tinies, tabby-white, were caught with their mum, and while she was spayed, they had treatment for their cat flu. They will be returned to the colony with mum, once the whole family is ready.
There is still a lot of work to be done for this colony of cats, but the majority of cats are now spayed/neutered. We have been heartened to meet a caring young lady who also feeds the cats there, and who will be in touch with us week by week monitoring the colony, letting us know when new cats appear that need neutering, or if existing colony members get sick or injured and need vet help.