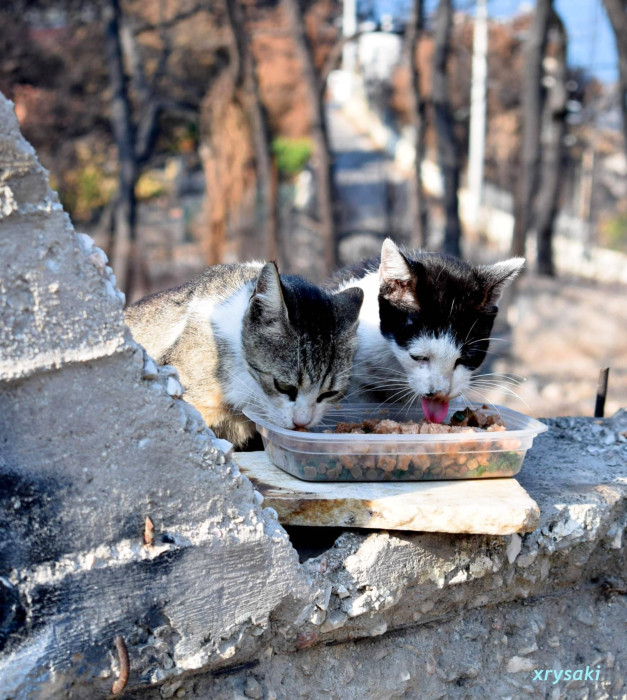 After the inferno
November 11, 2018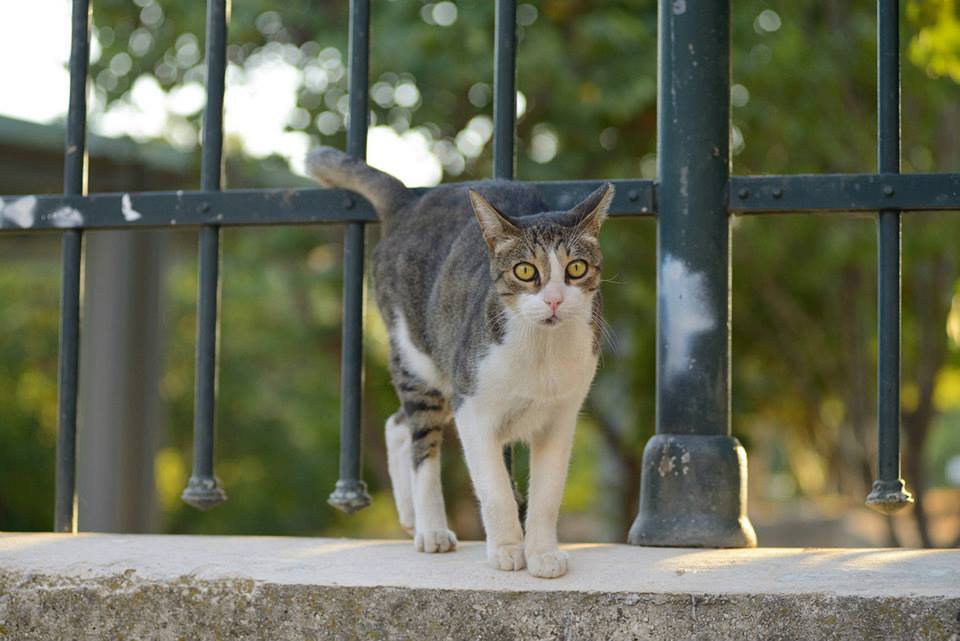 Crooked Face: An obituary – March 2019
March 23, 2019
We are absolutely overwhelmed by the tremendously generous response to this year's World Spay Month challenge!
Not only has every single cat in our World Spay Month gallery, including Jourfix and Xasterix (the battling tomcats), been sponsored for spaying/neutering, but your incredibly generous donations have made it possible to spay/neuter a total of 382 cats!
Our initial appeal was for funds to neuter/spay 280 cats. Last week, we shared the happy news that all but 20 of these cats were now sponsored for spaying/neutering. Your astonishing response to that follow-up email means that a further 100 cats, over and above those featured in our gallery, can now also be spayed/neutered! Wow!
To date, 210 cats from this year's gallery have already been taken to the vet to be spayed/neutered and then returned to their colonies. Nine Lives volunteers are working hard to trap the remaining cats so that they too can receive the necessary care before being returned to their hangouts.   
The extra funds from this year's campaign are particularly well timed, as we received two urgent requests for financial help neutering large cat colonies newly identified by volunteers, and we have also committed to a new TNR (trap, neuter, return) programme continuing the much-needed spaying/neutering of stray cats in Mati after the summer's devastating wildfires. Your generosity now makes it possible for these additional cats to be spayed/neutered right away instead of having to wait and risk new litters of kittens being born on the streets this spring.
Thanks to our monthly supporters, we will have additional continued funding to spay/neuter even more cats throughout the course of the year.
Thank you!
However, the cats from this year's World Spay Month campaign are only a fraction of the cats in need of help each year. While your donations give us a strong head start, it is never too late to contribute to this cause. Any amount you donate throughout the year will be put immediately to use so that even more stray cats can be spayed/neutered, given anti-parasite treatment and returned to their colonies.
From all of us at Nine Lives Greece, we thank you from the bottom of our paws!