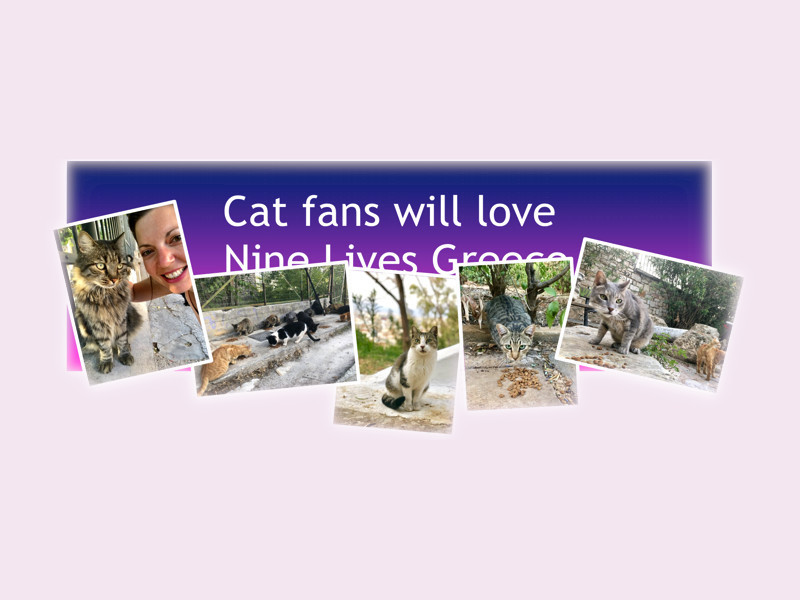 Cat fans will love Nine Lives Greece
February 17, 2020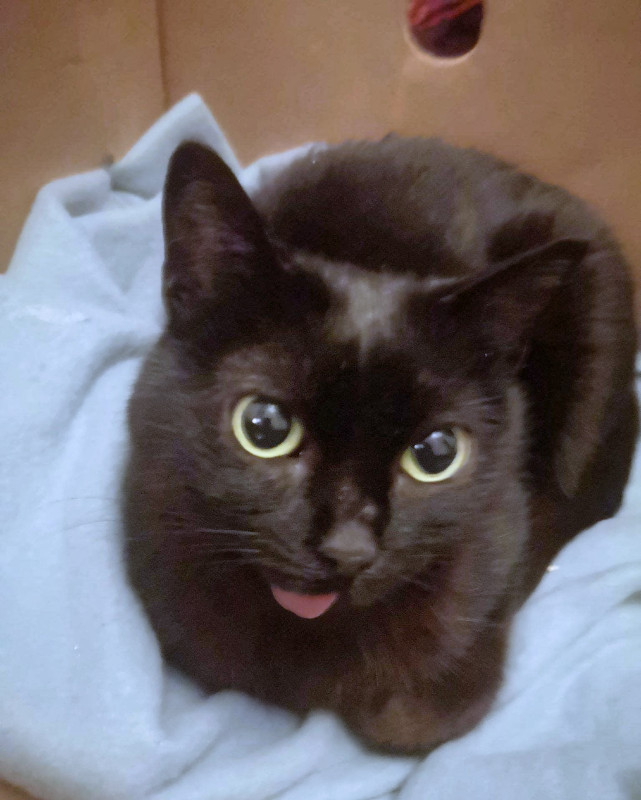 Our very own Little Bub named Jackie O
April 6, 2020
Volunteer Nikos Giannoulopoulos outlines how Nine Lives is helping ever more street cats in Athens during the coronavirus crisis
Many of you have been asking about our activities for street cats during the coronavirus crisis. Like many countries, Greece is in a state of lockdown. Whilst this has created new challenges, the Nine Lives team has been working hard to deliver our programme of feeding, neutering, shelter and medical care. We're all very grateful for your continued support – it makes a huge difference in times like these.
Greece's response to Covid-19
As you may know, the Greek authorities have been very proactive in their response to the coronavirus. The country's still-fragile economy and dependence on tourism means Kyriakos Mitsotakis' new government has every incentive to make sure that Greek infection rates don't reach the kind of tragic levels seen in Spain and Italy.
At the time of writing, people are being asked to stay at home and media everywhere carries the badge Menoume Spiti ("We Stay Home"). To go out, everyone must complete a paper form (or send an SMS equivalent) specifying from a list of options the reason for leaving home and how long it will take. For non-work outings, movement is restricted to a person's local area. (Read an English language version of the lockdown rules here).
Initially, we were worried about how this would impact our ability to visit the cat colonies spread all over Athens. However, we've been lucky because the Greek government then introduced a special permit allowing people to leave home for the express purpose of feeding stray animals. As far as we know, Greece is the only country to have done this and the Athens Municipality has been very helpful in completing the paperwork for our volunteers' feeding permits.
Lockdown conditions for cats
Those of you who have visited Athens would be shocked to see it now.
Spring and the arrival of warmer weather usually marks the beginning of the tourist season in Greece. But the lockdown has meant that areas usually busy with visitors and Athenians are now deserted. Museums and historical sites were closed mid-March, quickly followed by tavernas and eateries – an important source of food for strays.
As a result, thousands of cats in the city centre have been left hungry and our volunteers have seen a growing number of new cats in our feeding areas – evidence that strays are moving around in search of food.
We're working harder than ever
Understandably, some of our non-Greek volunteers had to return home as their own countries responded to the virus. We've also been forced to cancel some important fund-raising events. But the team has really pulled together and we're now reaching even more cats that really need us. Here is a quick summary of our main activities:
Cat feeding
Until the lockdown, we were feeding over 500 stray and abandoned cats per day in central Athens. This has increased dramatically and our network now provides food and water to nearly 1,000 cats per day.
We have extended our feeding areas to include districts like Monastiraki – a non-residential, tourist area with many cats but where all the shops and tavernas have closed – and cat colonies at certain other sites without any other nearby source of food, where employees used to feed until everything shut down. The rise in numbers of cats fed is also due to many new cats joining our existing colonies in their search for food.
Vet visits
Because of new limited opening hours, vets are not able to accept patients in the volumes seen before the crisis. However, Nine Lives has built up a good network of supportive vets over the years and we have so far been able to get emergency treatment for the cats who need it.
This is important because the number of cats needing medical care has actually increased during the crisis in two ways: cats are moving around much more and – even though there are less cars on the streets – the few vehicles are moving much faster leading to more cats being hit. Also, as new cats join existing colonies, it leads to increased cat fights and a rise in the number of wounds and abscesses.
Spaying & Neutering
Our trap-neuter-release (TNR) programme is one of Nine Lives' most important activities. In 2019, we successfully neutered/spayed over 1,700 stray cats in Athens, leading to healthier and more stable cat populations.
This year got off to a great start with World Spay Month campaign in February where, together with your brilliant support, we were able to neuter 365 additional cats.
However, coronavirus has reduced our ability to continue at that rate – mostly because the vets are less available and due to the movement restrictions limiting our ability to get cats to clinics.
But we continue to trap as many cats for spaying/neutering as possible, and we hope to pick up full momentum again when restrictions lift.
Fostering & Adoption
Our fostering programme allows us to provide temporary homes for cats after medical care or before they go on to permanent adoption.
Unfortunately, many of our foster carers have left Greece. Injured, ill or abandoned home cats are a frequent sight, and with kitten season upon us, the need for safe homes is growing. With increased cat feeding volumes around Athens, we're also struggling to provide food for all our cats in foster homes.
On a positive note, we're seeing more interest in our lovely Cats available for adoption from people living in Greece. It turns out being stuck at home is the perfect opportunity to welcome a new cat and introduce it to the family and any other pets living there.
We'll continue to update you. Your support is so important and we've all been touched by your messages of encouragement during these challenging times.
Our biggest need at this point is cat food. If you'd like to donate towards buying more food – both for our cats in foster care and the growing numbers of hungry street cats – please email us  or visit the Donate Page on our site.