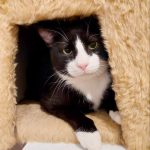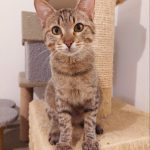 Wendy is a very beautiful black kitten at around 5 months old who was rescued as a kitten from a freeway running to escape from a big male cat that was chasing her.
She is tender and likes to be petted, she needs some time at the beginning to get used to you. She is healthy, gets along well with the other cats in her foster home and she is a calm character.
We are looking for a home for little Wendy so that she feels safe from now on.