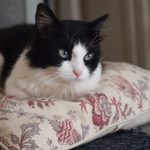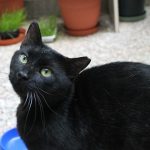 We are looking for a family to adopt this little rascal!
If you are looking for the 'ideal' cat this would be our Tsiou. 
He was found as a baby in Petralona in June and he is now 4 months old. So far he gets along fine with a cat and a dog. He has an amazing personality, is incredibly affectionate and shows that by purring non-stop. He is also full of energy and loves playing. We fought by his side so that he could overcome an eye infection and after all he now has a perfect sight. 
He has completed the cycle of vaccinations and he will soon be neutered.