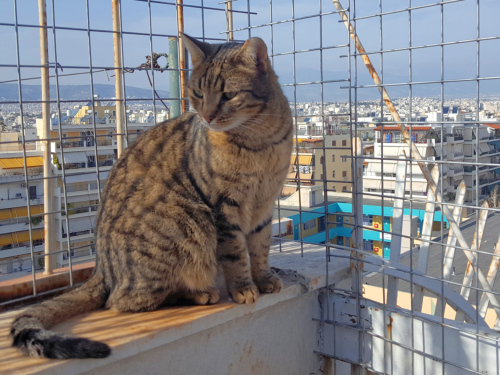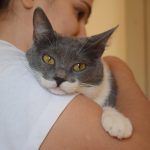 Tom is a beautiful male cat about 1,5 years old with gray and white coloring. He was rescued as a terrified kitten from a very busy and dangerous road.
Although he is a very tender cat he needs time to adjust, and he gets frightened very easily. He needs the companionship of other cats to feel safe, as long as the other cats are friendly. Once he adjusts to his new environment, Tom loves playing games. He enjoys sleeping close to other cats, on his human's feet or somewhere higher like a closet or a cat tree.
We're not sure why, but Tom has some "accidents" with his litter box sometimes, Perhaps it's from stress because there are a lot of cats in his foster home.
We are looking for someone with experience and understanding to adopt sweet Tom.