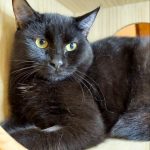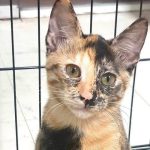 "Scarf" is an extremely tender male tabby kitten at around 5,5 months old.
His name literally says how cuddly he is as he likes to wrap around your neck. He was abandoned as a kitten outside an abandoned house under demolition.
He is a very good character, calm and playful at the same time. He gets along well with the other cats of his foster home, he needs the companionship of other cats and he is also looking for his own forever home.
Attention! Because of too many doses of tenderness, if you are not the kind of person that loves a cat always around you and on you, then "Scarf" is not for you!