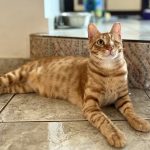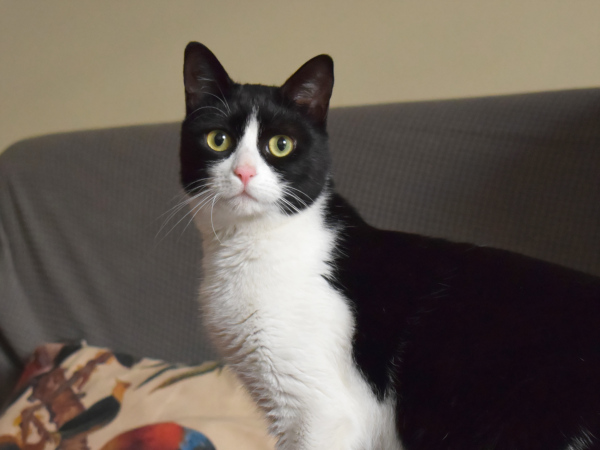 When this cat was rescued she was close to a major highway. She was famished and had a bad mouth infection. Although she was in very bad condition, from the very beginning she was extremely friendly, so after she was spayed and received the proper medical treatment, we decided to give her a chance for adoption by fostering her. She is estimated to have been born in January 2019.
Marlena can live in a house with other cats, provided that they are easy going and non-dominant, because she is easily scared by other cats. She loves kittens and has been a foster mom herself to the kittens brought to her foster home after her. They get along extremely well and we hope that she could be adopted with one of them.
She is extremely friendly to people, loves belly rubs and does not stop purring once you start petting her. She would be the ideal companion in a home with small kids, as she is extremely kind and patient with them. If you'd like more information about this lovely kitty, click the pink Contact button below.