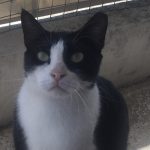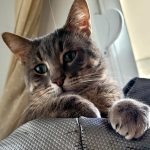 The two siblings, the doll and the beautiful, are looking for a house together!
Our Doll and the Beautiful one, are siblings. They were found in a garbage can when they were about 2 months old, today they are 2.5 years old, vaccinated, neutered, fiv-felv negative, they are fostered in a house, with a garden (totally fenced) with many cats and a dog.
The Doll, grey tabby silver, is very friendly and cuddly, gets along well with a cat and a dog, in the place where he is fostered..
The Beautiful, white beige brown, has a very strong personality, she likes to follow you around the house, watch what you do and when she wants, she asks for caresses. She doesn't like the place she's staying because she has a lot of animals and doesn't get the attention she wants.
Would you be willing to offer a forever home to one or both of our two babies so they can finally have the life and love they deserve?