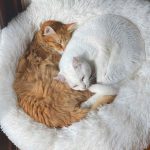 Zora and Lotus
October 12, 2023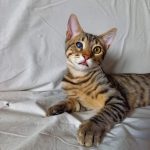 This is Katt and she is around 3 years old. She was found very sick, thin with very little hair and was following people around beggin for attention. She was very weak, covered in fleas, with a big wound on her neck. She went into a carrier without protesting and was taken to the vet.
After 2 weeks of intensive care, she came out spayed, happy, with no parasites and we were also informed she is FIV+.
She's incredibly loving, friendly and playful. She carefully puts her nails in when she plays to avoid hurting you, and she only bites softly when playing. She constantly wants petting and hugs and loves to be carried around.
Katt is in urgent need of a foster or even better a forever home.