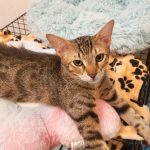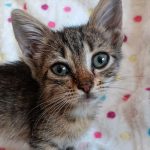 Adam and Adelle are 2 very sweet kittens at around 2 months old who were saved at the last moment before drowning in a sewer.
With proper care from our vets, they are now doing well and enjoying the warmth and comfort of their foster home.
They are tender and playful, after giving them some time to adjust to their new environment.
We are looking for a forever home so they will never be in danger again.